click below to link:
Therapeutic Massage Helps With... Chronic Pain, Headaches, Lower Back Pain, Upper Back, Neck Pain, Fibromyalgia, Stress & Tension Relief, Migraines, TMJ, Relaxation & Calmness, Depression, Circulation, Accident Rehabilitation, Post-Op Rehab, High Blood Pressure, Range of Motion, Immune System, Insomnia, Sports Injury, Poor Posture, Allergies, Anxiety, Carpal Tunnel Syndrome, Joint Injury, Autism,
Elderly/Geriatric People, Homebound, Pediatric Clients, Sciatica, Oncology Patients, Stretching for Flexibility.
Massage Benefits Section


Natural Products for Personal Care, the Home, and More - Mountainside-Diversified.Com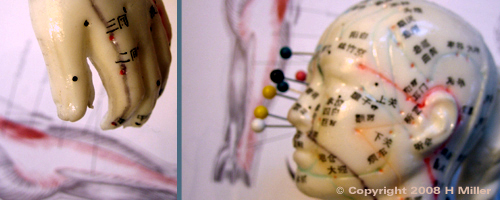 Massage Abstracts / Studies
Index of Scientific Studies proving the efficacy
and effectiveness of Therapeutic Massage
as a healing modality.
Massage Debunkers Debunked!
Some skeptics attempt to debunk
Massage Therapy as a effective treatment.
Here such arguments are addressed.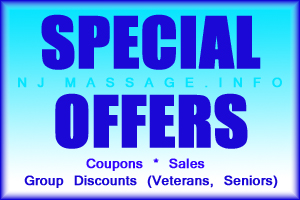 Bergen County Massage
Mobile Massage in Bergen NJ At Your Location
Mountainside On Site Massage Therapy provides Mobile Massage in Bergen County NJ. Bergen County, a part of the larger New York Metropolitan Area, encompasses a number of municipalities, some better known than others. Whether you're in Lodi or Mahwah, or the boros of Oradell or Maywood, we will travel to your location to provide On Site Therapeutic Mobile Massage.
With Mountainside On Site Massage Therapy's Bergen County Mobile Massage service, you can stay at home and relax, both before and after your session. We provide Couples Massage, 4-Hand Massage, Prenatal Massage, and a host of other Therapeutic Massage services listed throughout this site. At Home Massage in Bergen County NJ, provided by Mountainside On Site Massage Therapy, is both a great way to de-stress, as well as a means of addressing tight or sore muscles. Massage Therapy, as of late, is receiving a lot of exposure in the media, as its benefits are demonstated through research studies.
Mountainside On Site Massage Therapy also provides Corporate Massage, either Chair Massage, in which we set up small-footprint Massage Chairs in a central area, or Desk Massage, which clients recieve right at their own desks. Bergen County is home to a number of corporate offices and headquarters. Therapeutic Massage is always much-appreciated by office staff, whether it's at a party, a meeting, a long lecture, or simply a reward for a project well done. Some corporate clients choose regularly scheduled sessions for employees, as they've found it fosters a work environment more conducive to success. A relaxed staff is going to feel more creative and expressive, and can take problems with a freshness that only calmness can bring. And certainly, who isn't going to feel appreciated by management when they're having the chance for a massage while at work? Some companies pay 100%, some split the cost with the employees, some provide space and time only. It's your choice.
On Site Bergen County Massage is also available for parties and events, for both corporate clients, as well as churches, schools, nonprofit groups, and provie family gatherings. We travel to the event venue, bringing everything necessary to create a space where guests can receieve Therapeutic Massage. If you've rented a catering hall or a restaraunt, we can set up in a small amount of space to provide chair massage to guests. Mountainside On Site Massage Therapy is also available for Kids Spa Parties, whether at home or at a catering hall or hotel suite. An At Home Kids Spa Party is fun and entertaining; kids choose between Therapeutic Massage and a number of other Spa Party Activities.
We also provide Hotel Massage in Bergen County. Whether you're a traveling executive, or a family on vacation, in-room Therapetioc Massage is a great way to end a long day or work or play. Bergen County is a great place to explore, as there are many museums, parks, historical sites, entertainment spots, as well as ample shopping, and many great spots to appreciate, and learn about, culture. Some clients even opt for early morning sessions. We are available seven days a week, 7 AM to 11 PM, though earlier or later sessions may be available as well. Just ask. Please take the time to explore our web site to learn more about Therapeutic Massage, as well as the Mobile Massage services that we offer.
Please click on the '@ Contact Us' button at bottom-left to access our inquiry form, or use the button at the top of this page. Feel free to also call us at 877 480 8038 for more information or to book an appointment.
Cash, PayPal, CashApp, GooglePay, Credit Cards, and Gift Certificates accepted. Insurance plans accepted: County / Municipal Health Care Plans (NJ), Independent Health Flex Fit, Preferred Care, No-Fault with Authorization
Note: We offer *strictly* therapeutic massage therapy. We do *NOT* offer as€nsual u'massage', in any form.